ICFM5

Conference Venue: Tokyo




The ICFM5 will be held in Tokyo as follows:
- The first day (27 September) at United Nations University (UNU), Tokyo
- The second and the third day (28 & 29 September) at UDX-Akihabara, Tokyo
"U Thant Hall" at United Nations University (UNU) in Tokyo-Aoyama is a nice and well-known place for hosting many important events. It will be used for the first day of ICFM5 on 27 September. The UDX-Akihabara in Tokyo is also quite nice for presentation and discussion and very convenient in access. It is located just in front of Akihabara train station where hotels are also nearby. This is a new type city center with many interesting activities including "Otaku" culture in addition to electrical goods. The conference rooms are in quiet and cozy atmosphere good for oral presentations, posters, and various discussions.
Where should I book my hotel?
We recommend to book hotel in Tokyo and it would be better to reserve a hotel room in Akihabara area. We will update our Travel and Accommodation page soon to introduce you a few hotels available at Akihabara.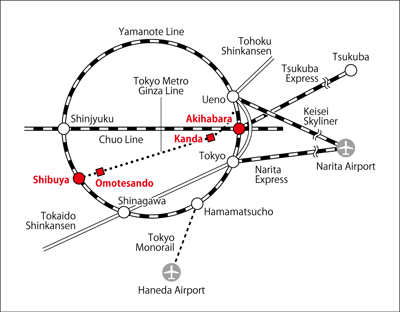 How to access UNU:The red star in the below map is UNU building. The ICFM5 will be held in the U Thant Hall. The map shows train lines to access UNU. Please note for some security reason, it is necessary to register for ICFM5 in order to enter UNU building on 27 September for the 1st day of conference. Please be sure to have a valid ID card with yourself.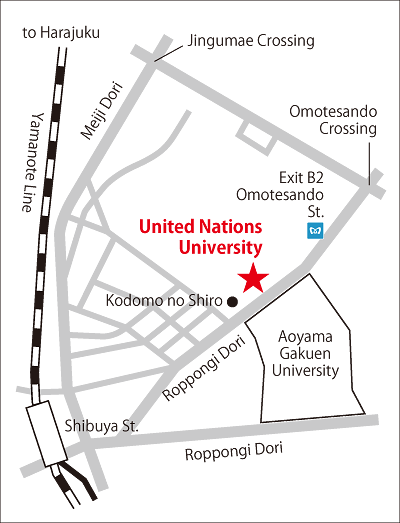 Two common routes to access UNU by train
Route 1: Omotesando St., Tokyo Metro: Please use any of Chiyoda, Ginza, and Hanzomon lines. A five-minute walk from Omotesando station (Exit B2)

Route 2: Shibuya St., JR Train: A ten-minute walk from Shibuya station. It is next door to the Children's Castle (Kodomo no Shiro) and opposite Aoyama Gakuin University. Please note that there is no vehicle parking available on the premises.


The red star in the below map is Akihabara UDX. The ICFM5 will be held in the 4th floor at UDX NEXT 1 to 3 and UDX Theater. The map shows train lines to access UDX-Akihabara that is next to Denkigai guchi Exit (Electric Town Exit) at JR Akihabara St.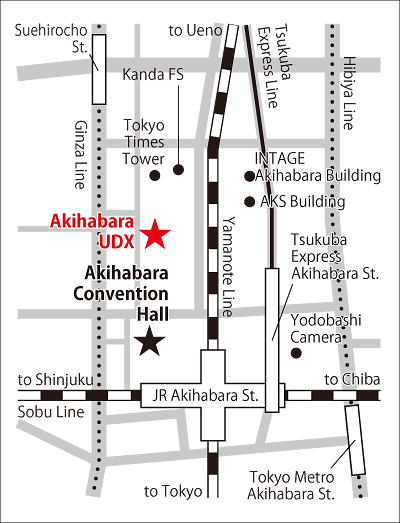 *You may also find the following bilingual boxes useful to find ICFM5 Venue:
For UNU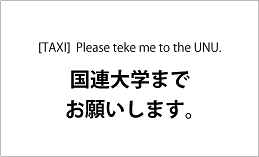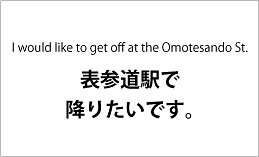 For Akihabara-UDX